Heritage Donates Computer Equipment to St. Mary's College
Heritage Petroleum Company Limited (Heritage) is continuing with its efforts to support education with particular emphasis on online learning through its Corporate Social Responsibility drive. In its latest effort, the Company handed over two refurbished servers to St. Mary's College (CIC) for use at the school.
Heritage's Chief Executive Officer (CEO), Arlene Chow made the presentation to the school's principal, Mr. Nigel Joseph on Thursday 26th November 2020. The servers were part of the Company's surplus inventory which were available for donation.
Ms. Chow noted that "in light of the tremendous impact that COVID-19 has had on the nation's education system over the last few months, the Company's Corporate Social Responsibility (CSR) strategy to focus on education has proven to be very appropriate. We intend to continue with the initiative over the coming months."
To date Heritage has donated over 300 computers to the Ministry of Education, The College of Science, Technology and Applied Arts of Trinidad and Tobago (COSTAATT), the National Crime Prevention Programme and students within Heritage's fenceline communities.
Heritage remains committed to its Corporate Social Responsibility programme, which is intended to deepen stakeholder relationships and contribute to national development.
The Corporate Communications Unit
27 November 2020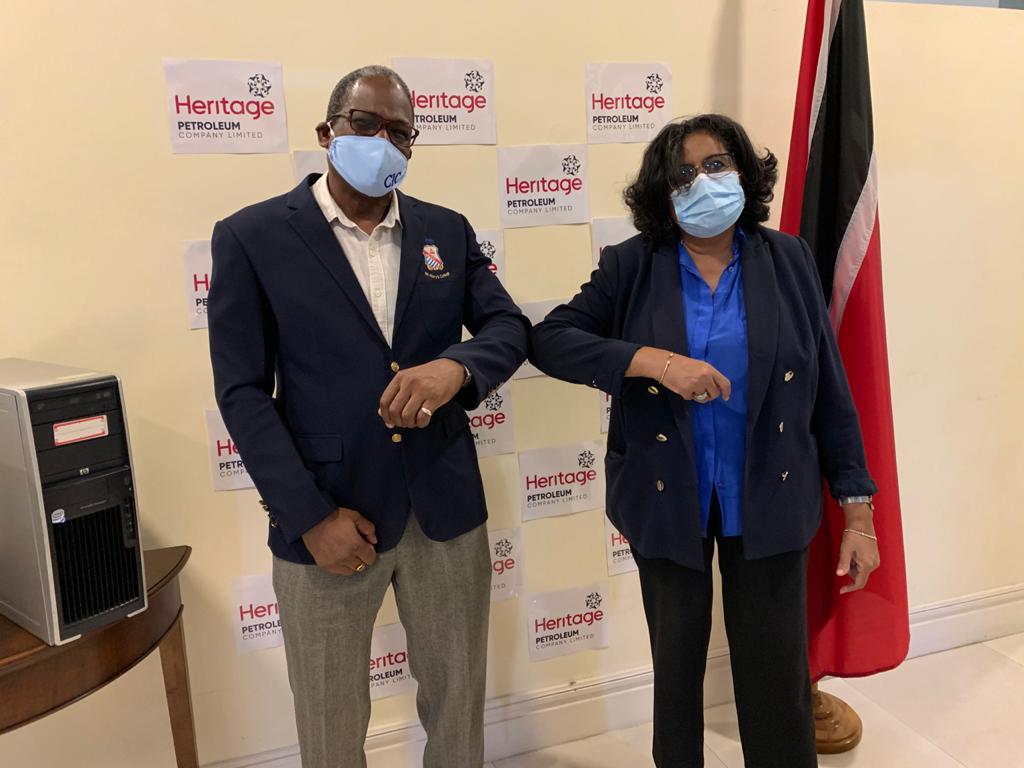 Heritage Petroleum's Chief Executive Officer Arlene Chow with Principal of St. Mary's College, Nigel Joseph at yesterday's handover.