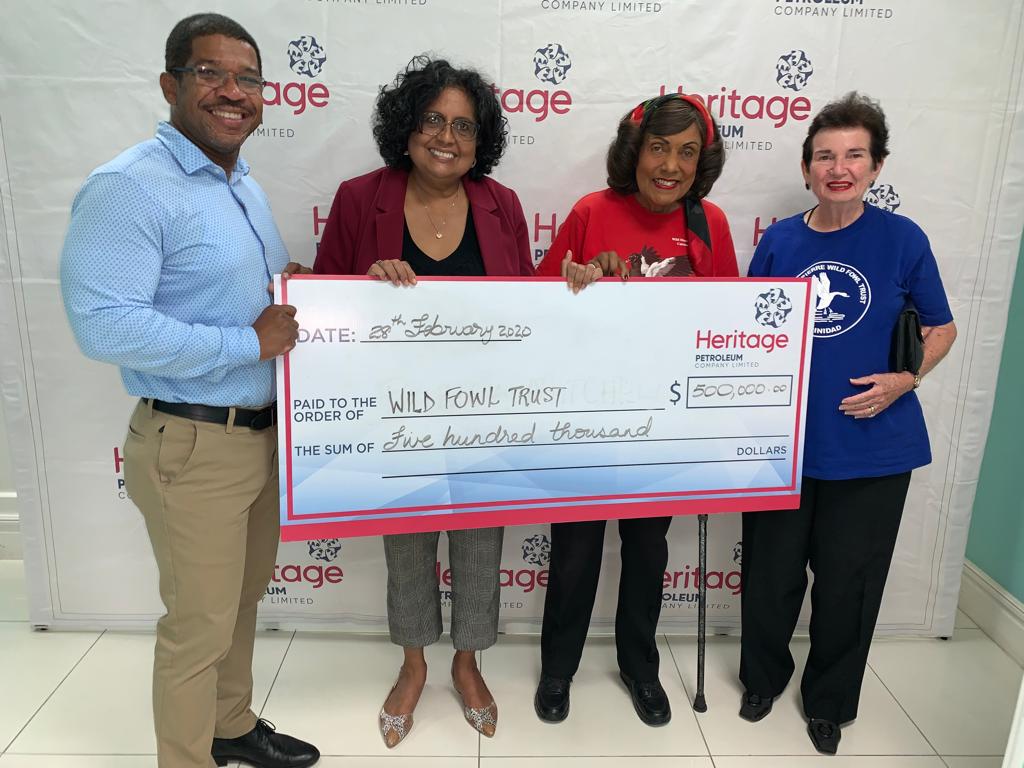 Heritage Petroleum Company Limited (HPCL) has issued sponsorship in the sum of Five Hundred Thousand Dollars ($500,000.00) to the Pointe-a-Pierre Wild Fowl Trust (WFT), for the period September 2019 to September 2020. The amount will be given to the Trust in four equal tranches, with the first two having already been transferred.
The sponsorship comes as HPCL recognises the contributions made by the WFT to preserving and enhancing Trinidad and Tobago's natural environment. The fundamental purpose of the Trust aligns with one of the company's major CSR objectives, to contribute to organisations that provide a meaningful and sustainable societal impact.
The ceremonial handover of the sponsored funds took place on Friday 28th February 2020, at the Trinidad Petroleum Holdings Limited office in Port of Spain. Collecting on behalf of the Trust was President of the Point-a-Pierre Wild Fowl Trust, Ms. Molly Gaskin who received the cheque from Chief Executive Officer of Heritage Petroleum Company Limited, Ms. Arlene Chow. In attendance was also Ms. Karilyn Shephard, Vice President WFT and Mr. Nigel Campbell, Chief Financial Officer HPCL.
Issue Date: February 28, 2020