Heritage Employees Donate Over 350 Toys to Children Residing in the Company's Fenceline Communities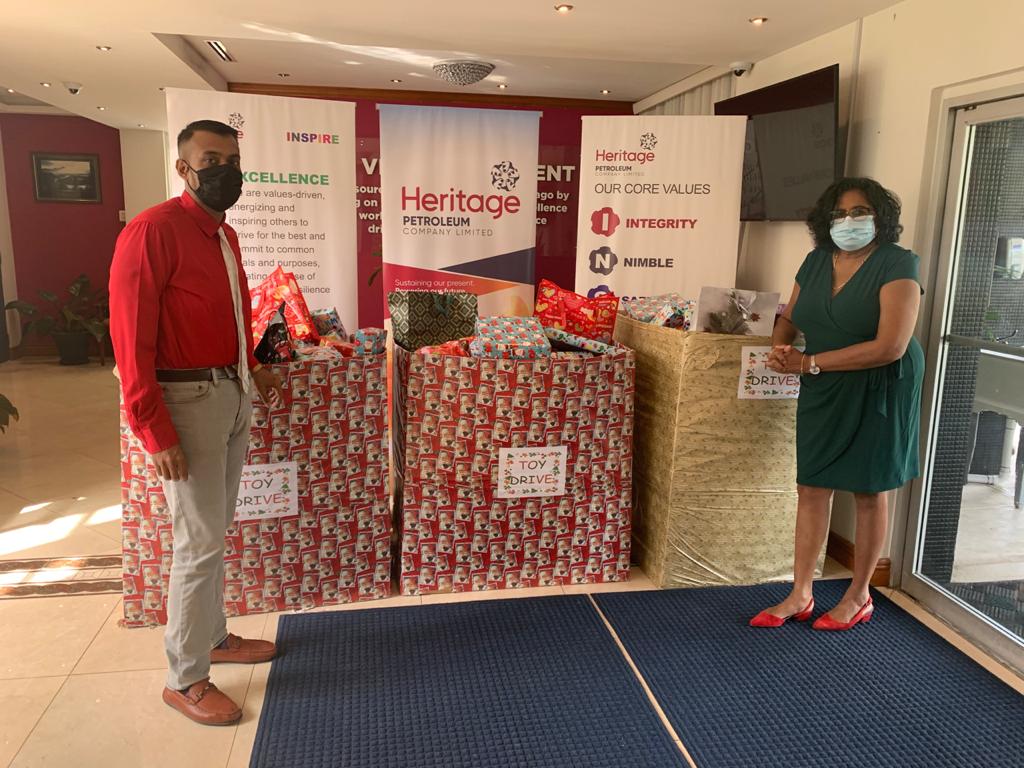 Arlene Chow with Jason Ali Councillor for Fyzabad and Siparia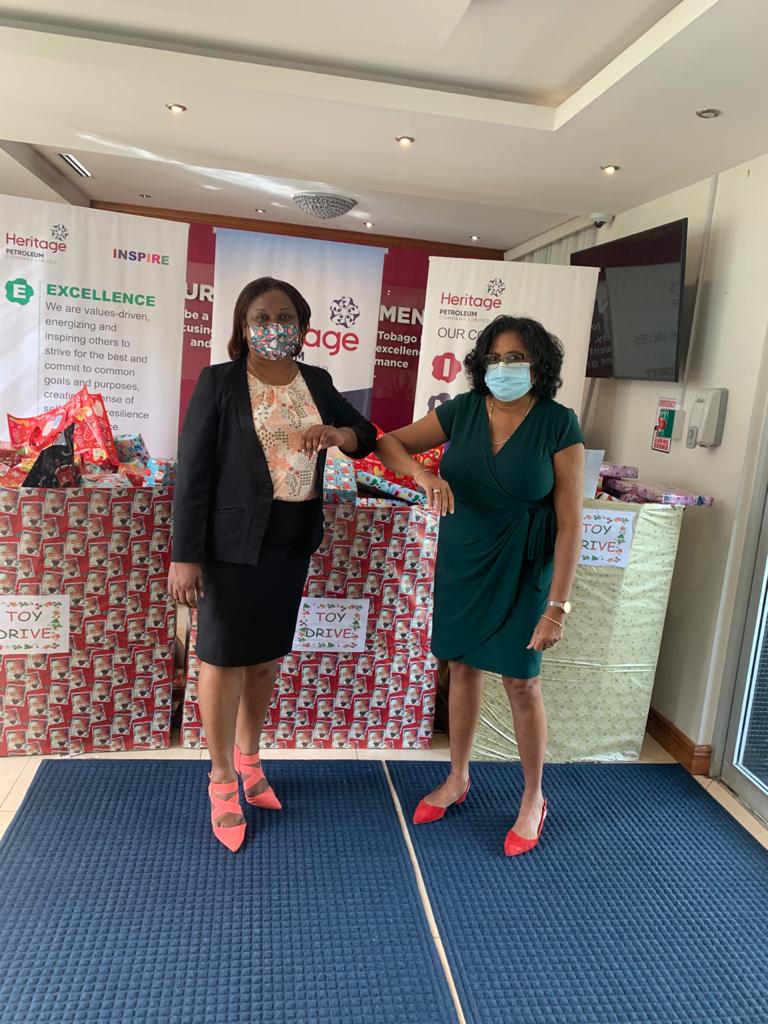 Arlene Chow with Arlene Ramdeo Councillor for Erin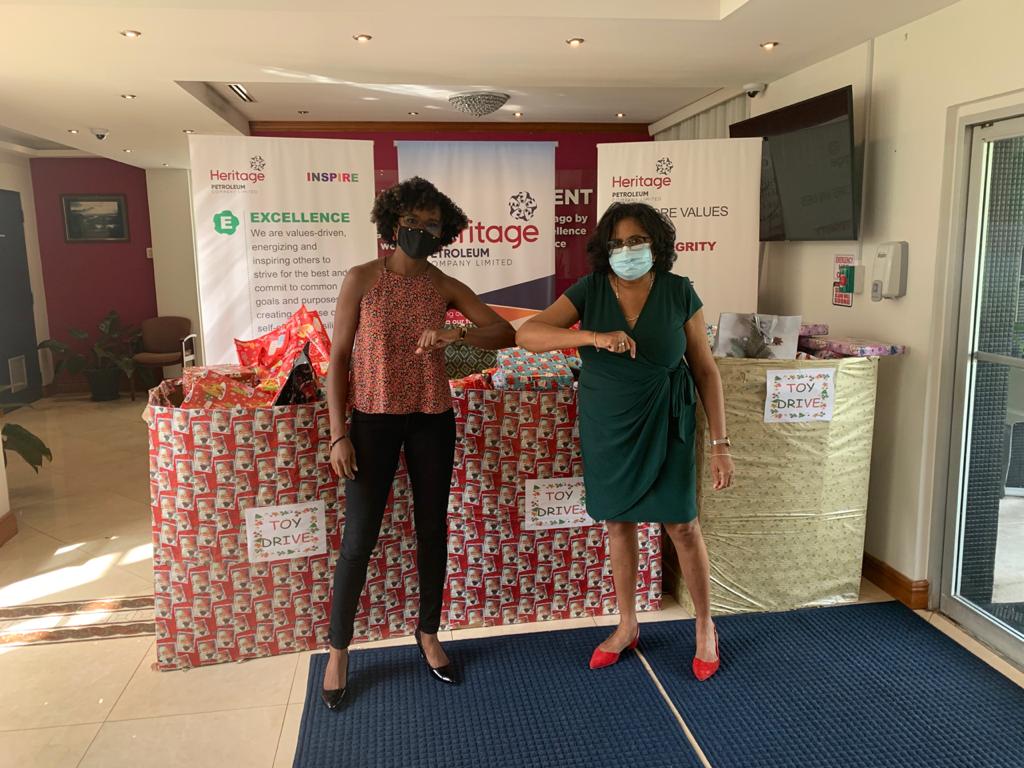 Arlene Chow with Dana O'Neil Gervais Councillor for Palo Seco
Heritage Petroleum donated over 350 toys to children of the company's fenceline communities yesterday (Tuesday 22nd December, 2020). The donated toys were distributed through the elected Councillors for Palo Seco, Siparia West/Fyzabad and Erin, who identified the families that would benefit most from the donation.  
The toys were donated as part of the Company's Christmas Toy Drive initiative to mark the company's second (2nd) anniversary. Heritage Petroleum's Chief Executive Officer Arlene Chow oversaw yesterday's donation on behalf of employees and gave some insight into the initiative:
"Heritage Petroleum's anniversary, which is observed on 01 December each year, is an opportunity for employees to give back to members of the company's communities through acts of volunteerism. Last year, employees marked the occasion by partnering with its communities in projects, which would empower sustainable change.
Due to the COVID-19 pandemic and the associated regulations, employees were unable to partner with the communities in a similar fashion.  However, recognizing the economic challenges that have arisen because of the pandemic, as well as the time of year that we are celebrating, we felt that we would have the greatest impact by spreading some Christmas cheer to the children residing in our communities."  
Heritage Petroleum and its employees are committed to the spirit of volunteerism that would allow them to deepen stakeholder relationships while providing support to its communities where necessary.
The Corporate Communications Unit
23 December 2020