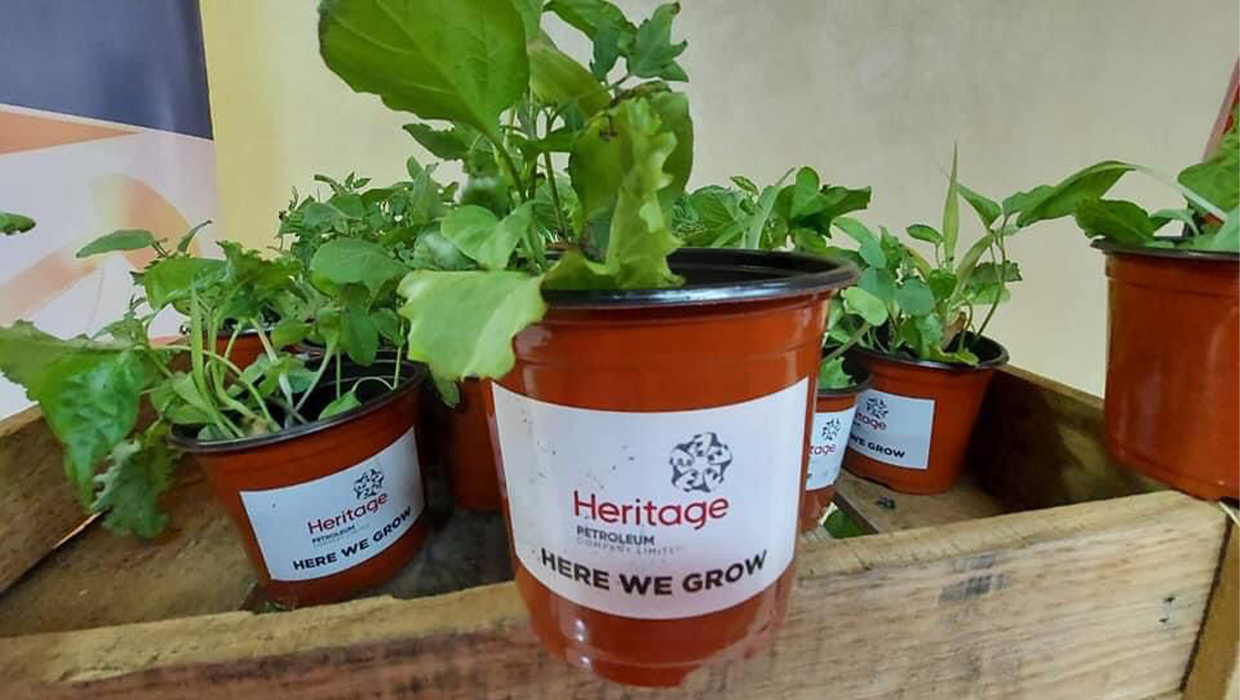 The impact of the COVID-19 Pandemic on our local economy has placed the conversation of food sustainability in Trinidad and Tobago on the front burner. Heritage Petroleum Company Limited (Heritage) is doing its part to facilitate home gardening among residents in its fenceline communities through, its 'HERE WE GROW' Initiative.
Social and environmental sustainability are elements of Heritage's Corporate Social Responsibility (CSR) philosophy. Now into its second (2nd) year, the 'HERE WE GROW' Initiative focuses on partnering with community stakeholders to provide seedlings to households with the aim of encouraging them to grow what they eat and eat what they grow. This concept can be seen as a sustainable practical mechanism to alleviate the challenges of food availability and promote environmental awareness and sustainability.
Through this initiative, Heritage has successfully worked with elected representatives as well as Community Based Organisations (CBOs) and Non-Profit Organisations (NPOs) to distribute over 20,000 (twenty thousand) seedlings during the Covid-19 Pandemic. Heritage has partnered with elected representatives in Point Fortin, La Brea, Santa Flora, Palo Seco, Fyzabad, Penal and Barrackpore, as well as the SURE Foundation, a local NPO with a focus on the promotion of food security, decarbonisation and carbon footprint reduction through seedling distributions nationwide.
Heritage remains steadfast in its objective to create a sustainable future in its home communities and will continue to drive social and environmental sustainability through its community initiatives.
Heritage's CEO Arlene Chow said:
"Social and Environmental sustainability is at the core of Heritage's CSR philosophy. Through the 'HERE WE GROW' Initiative the company can address two major issues. The Covid-19 pandemic has tested our CSR commitments and we are really pleased that our CSR focus does indeed redound to the benefit of the people in our fenceline communities. I want to thank the stakeholders who partner with Heritage to continuously make our initiatives successful, and we look forward to seeing and hearing about those flourishing kitchen gardens."
Councillor Palo Seco, Dana O'Neil Gervais said:
"Heritage continues to show its commitment to the fenceline communities, from hampers to seedlings, from food to helping persons grow their own food. Heritage has distributed seedlings throughout the pandemic, and this has been well received by the communities some of whom showed us heigardens. Give a man a fish, he eats for a day. Teach a man to garden, the whole neighbourhood eats tomatoes."
The Corporate Communications Unit.